Using CATI
Embryo Library Workspace
Introduction
Embryo Library workspace lets you quickly observe any time‑lapse embryo and its morphokinetic markers . Within this workspace, you may also filter embryos by stages and grades. You can also compare two different time‑lapse embryo images side-by-side.
Library Working Area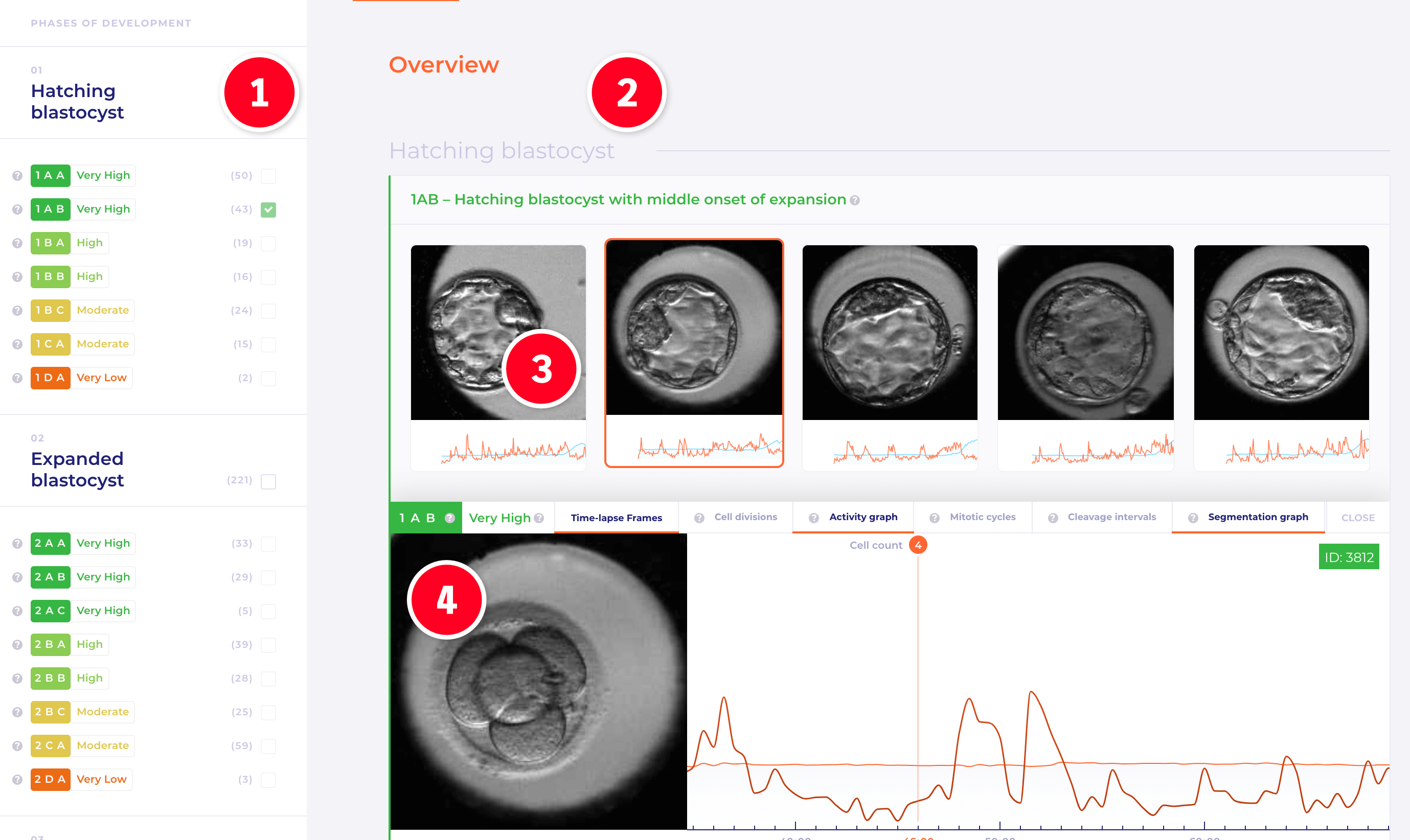 Workspace Overview
The Embryo grading filter allows you to filter time‑lapse embryo images in List view by choosing either the blastocyst stage or a specific grade.
The List panel contains time‑lapse embryo thumbnails grouped by a given grade. By default, all embryos are displayed. When the filter is on, the List view displays embryos which match your grading criteria.
The Time‑Lapse quick preview allows you to visually recognize and organize time‑lapse embryo images. The quick preview contains a time‑lapse thumbnail and the quick graphs panel. The thumbnail displays the last image of a time‑lapse sequence. The quick graphs panel displays the activity graph and the segmentation graph.
Time‑Lapse Embryo view organizes and controls an embryo's

morphokinetic markers

over time, in frames. Click on Time‑Lapse quick preview to open the view panel.
Tip
Click the orange links in the list above to view more information about the working areas.